Hi, I'm Steve.
I'm a creative front end developer, guitar-player, climber and martial artist. A little addicted to coffee I've a thing for CSS, typography,  bouldering and music on the one.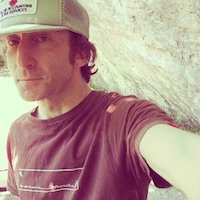 User Centred Design, CSS, bespoke responsive website development, advanced interaction, layout and typography are my core skills. I like to work with passionate, ethical, switched-on individuals and businesses.
In addition to several years  industry experience I've an MA in Interactive Multimedia Production and a first degree in Behavioural Science. All of which I'd like to think help me create great websites and engaging content with the user in mind.
A true web-head, I've spoken  at Ampersand Conference ,  Wordcamp London, and Async, am a coach at Codebar Brighton  and my Blue Notes project was 'Side Project of the Month' in the December 2018 issue of Netmag.
Call me weird, but I've always had a bit of a thing for WordPress's Twenty Twelve theme so have decided to use this to blog whilst I build a new site. Try not to judge me too harshly.
You can find me on Twitter here