Hi, I'm Steve.
I'm a creative front end developer, guitar-player and climber. A little addicted to coffee I've a thing for CSS, graphic design,  bouldering and classic breaks and beats (think Weldon Irvine rather than Roni Size).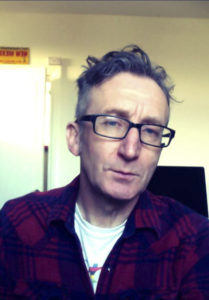 CSS, bespoke WordPress website development, layout and typography are my core skills. I bring high quality print style graphics to the browser and like to work with small, ethical businesses.
In addition to several years  industry experience I've an MA in Interactive Multimedia Production and a first degree in Behavioural Science. All of which, I hope, help me create engaging websites and content with the user in mind.
I spoke at Ampersand Conference and Wordcamp London, earlier this year, am a coach at Codebar Brighton  and my work has been featured in Netmag.
Call me weird, but I've always had a bit of a thing for WordPress's Twenty Twelve theme so have decided to use this to blog whilst I build a new site. Try not to judge me too harshly.
You can find me on Twitter here